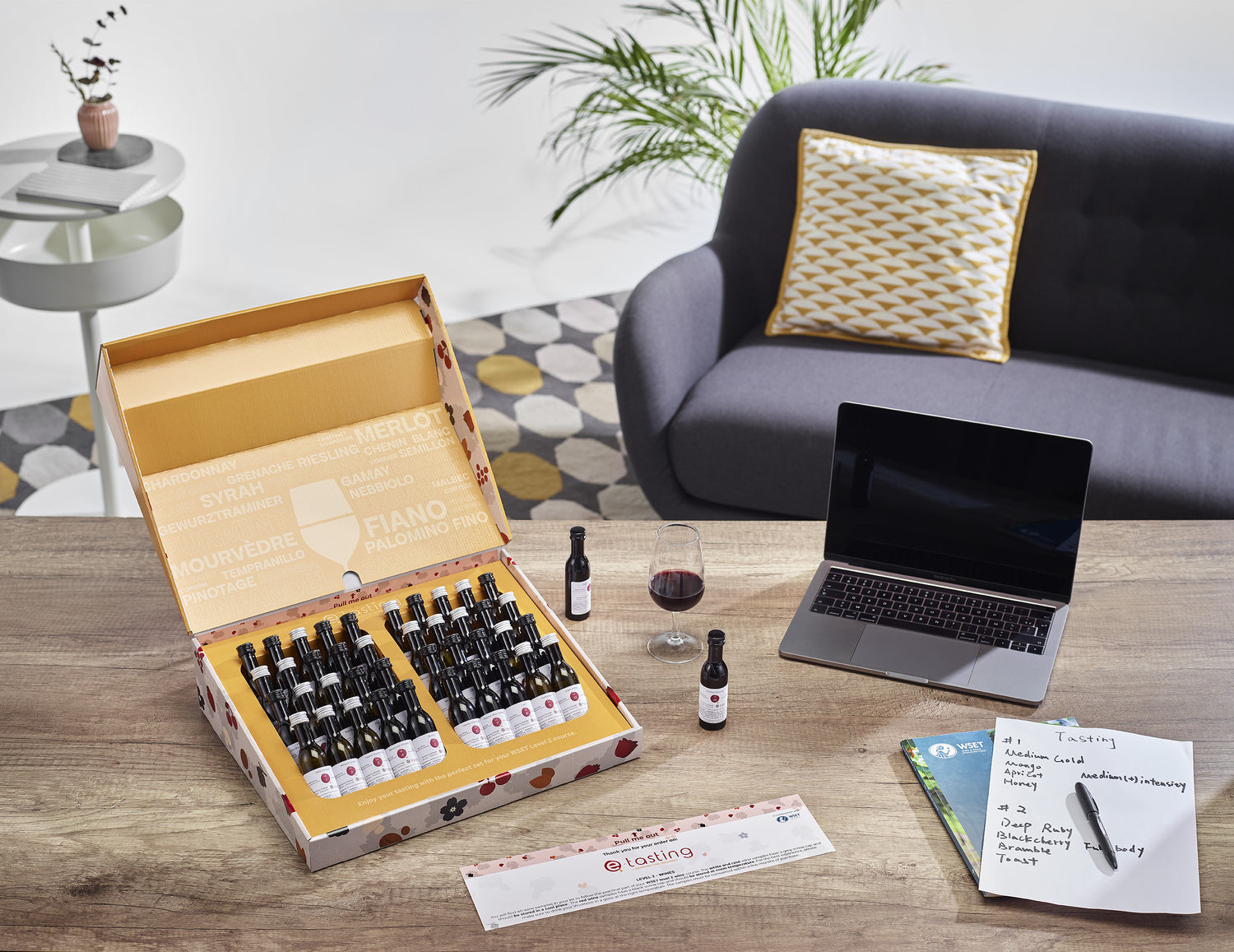 Why E-tasting
You'll love tasting while learning!
E-tastings offer you a unique selection of wines to help you explore the wine universe. It's not easy to find the right type of wine, nor is it convenient to buy all the wines you need. We have developed tasting samples that are perfect in quantity and quality to help your online wine tasting training.
Our wine list selection is approved by the WSET,
so don't worry about the wine samples choosing. We'll help you save time and money on your wine search, and at the same time, you'll be guaranteed the quality of the wines you drink.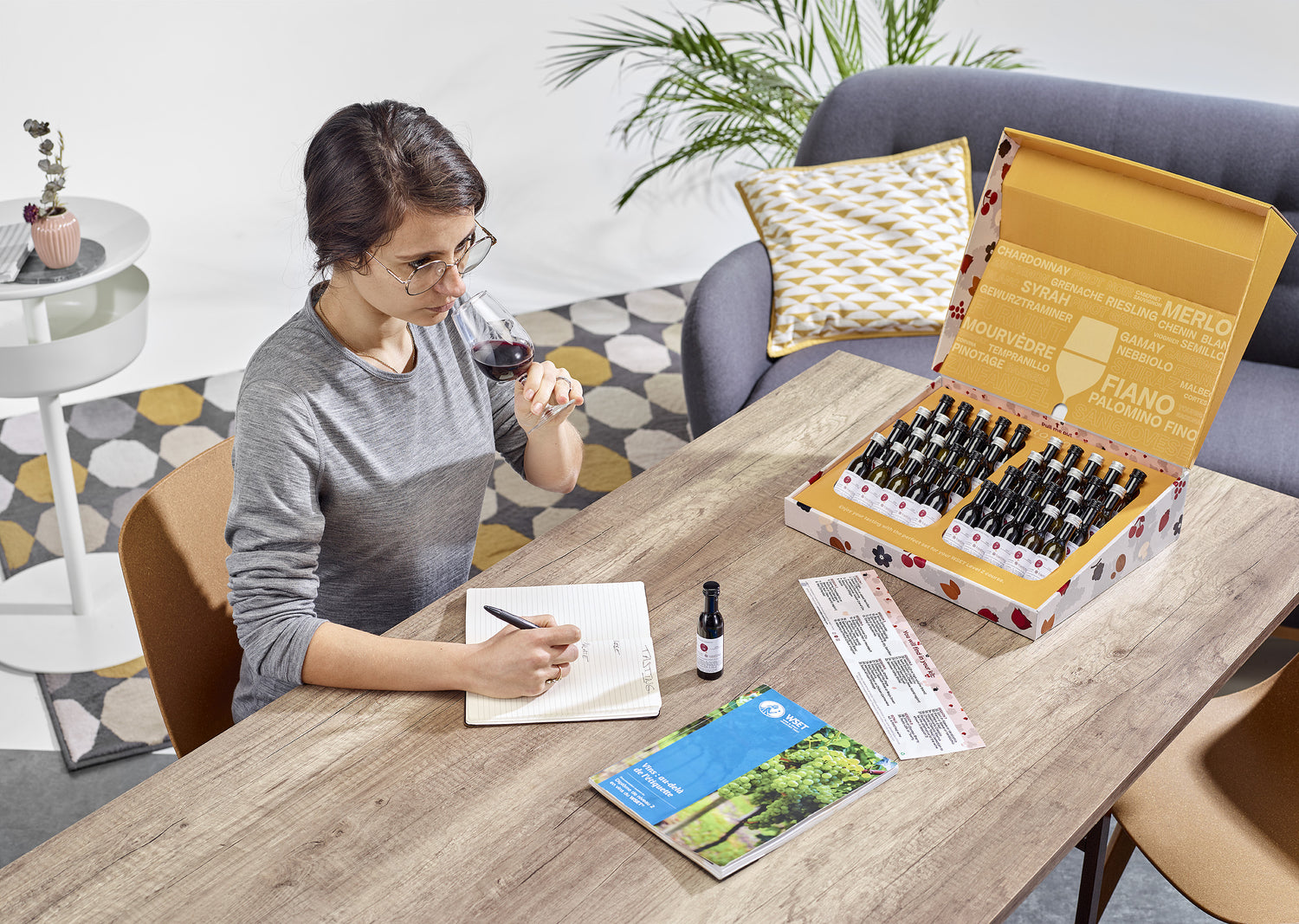 Wine samples for your WSET courses
In your WSET course, it will be divided into two parts, theoretical and tasting, and in many online courses, you may focus on theoretical knowledge. However, in order to learn the most about wine, we highly recommend including wine tasting in your online course. With E-tasting, our wine samples will help you develop a better understanding of what you learn in your textbook and what your tutors are teaching you. This will also help you to master the WSET Systematic Approach to Wine Tasting® (SAT). Learning with our wine tasting kit will give you the same experience that is offered in the classroom.
The best solution for your online WSET learning
Vinovae has developed Wine Tasting Kits (50ml)
for students studying or preparing for WSET courses. Our tasting kits
include recommended samples from the different levels of qualification
(except sparkling wines) and a wide range of representative styles so
that you can taste the wines you need in the most affordable and
convenient way.
WSET and Vinovae are collaborating on the potential
benefits that these products can bring to WSET students and the terms
under which Vinovae can offer to WSET Approved Programme Providers
(APPs) and their students.
Although WSET has provided guidance to Vinovae and
has tasted these sets to help ensure the selected wine tasting sets meet
your study needs, responsibility for the product quality, supply and
condition lie with e-tasting.com.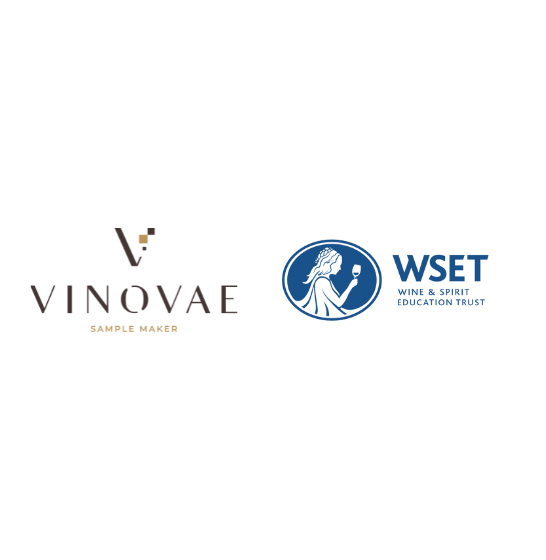 Vinovae & WSET
Vinovae
Thanks to an innovative and patented process, the french company Vinovae turns any bottle of wine and spirit into 20, 40 & 50 ml samples (Vinottes®) preserving their organoleptic properties.
WSET
Based in London, the Wine & Spirit Education Trust provides globally recognised education and qualifications in wines, spirits and sake, for professionals and enthusiasts.