Regular price
Sale price
$164.99
Unit price
per
Sale
Sold out
Practice your WSET Level 1 course at home with the perfect wine samples. The wine selection has been approved by the WSET.
Pack of 10 x 50ml samples
Free shipping in the US
Share
View full details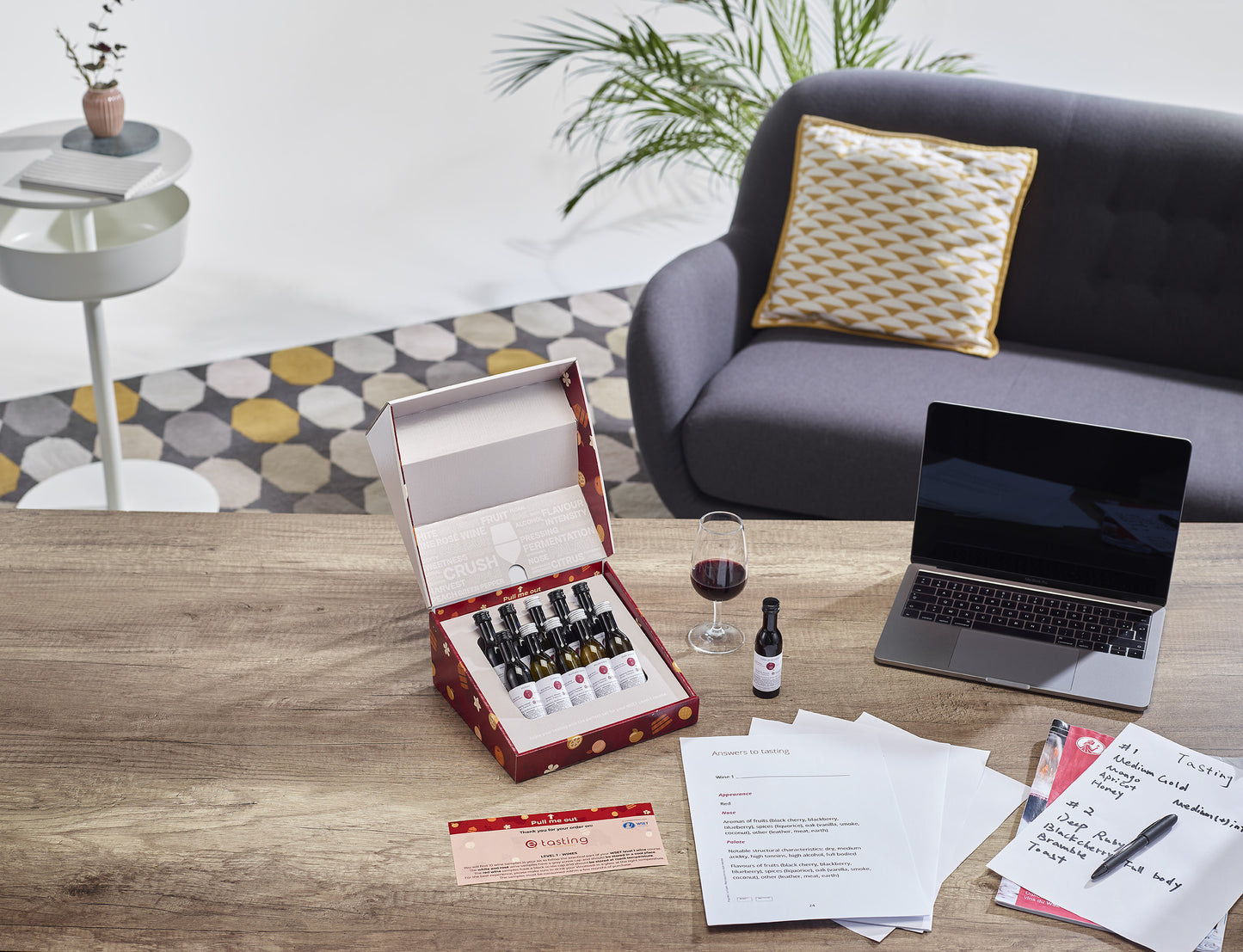 Please find more information here
View more details

You will find 10 wine samples in your WSET LEVEL-1 tasting kit:

1. Australian Shiraz (full-bodied)

2. California White Zinfandel (medium-sweet)

3. Marlborough Sauvignon Blanc

4. Chilean Chardonnay (oaked)

5. Italian Pinot Grigio (young, simple)

6. Beaujolais (young)

7. Chianti

8. Mosel Riesling (medium-sweet)

9. Chilean Pinot Noir

10. Côtes de Bordeaux
About tasting notes

Your tasting notes will be sent to you as a PDF document attached to your order confirmation email. The note is written by a WSET Approved Program Provider and we will keep it updated to ensure that the tasting note you receive is professional and matches your samples !
Care information

The white and rosé wine samples have a grey screw cap and should be stored in a cool place.
The red wine samples have a black screw cap and should be stored at room temperature.

For the best experience, please make sure to drink your Vinottes® in a glass at the right temperature. The samples have to be consumed within a few months after purchase.