Regular price
$499.99
Sale price
$499.99
Unit price
per
Sale
Sold out
Practice your WSET Level 2 course at home with the perfect wine samples.
The wine selection has been approved by the WSET.
Pack of 40 x 50ml samples
Free shipping in the US
Share
View full details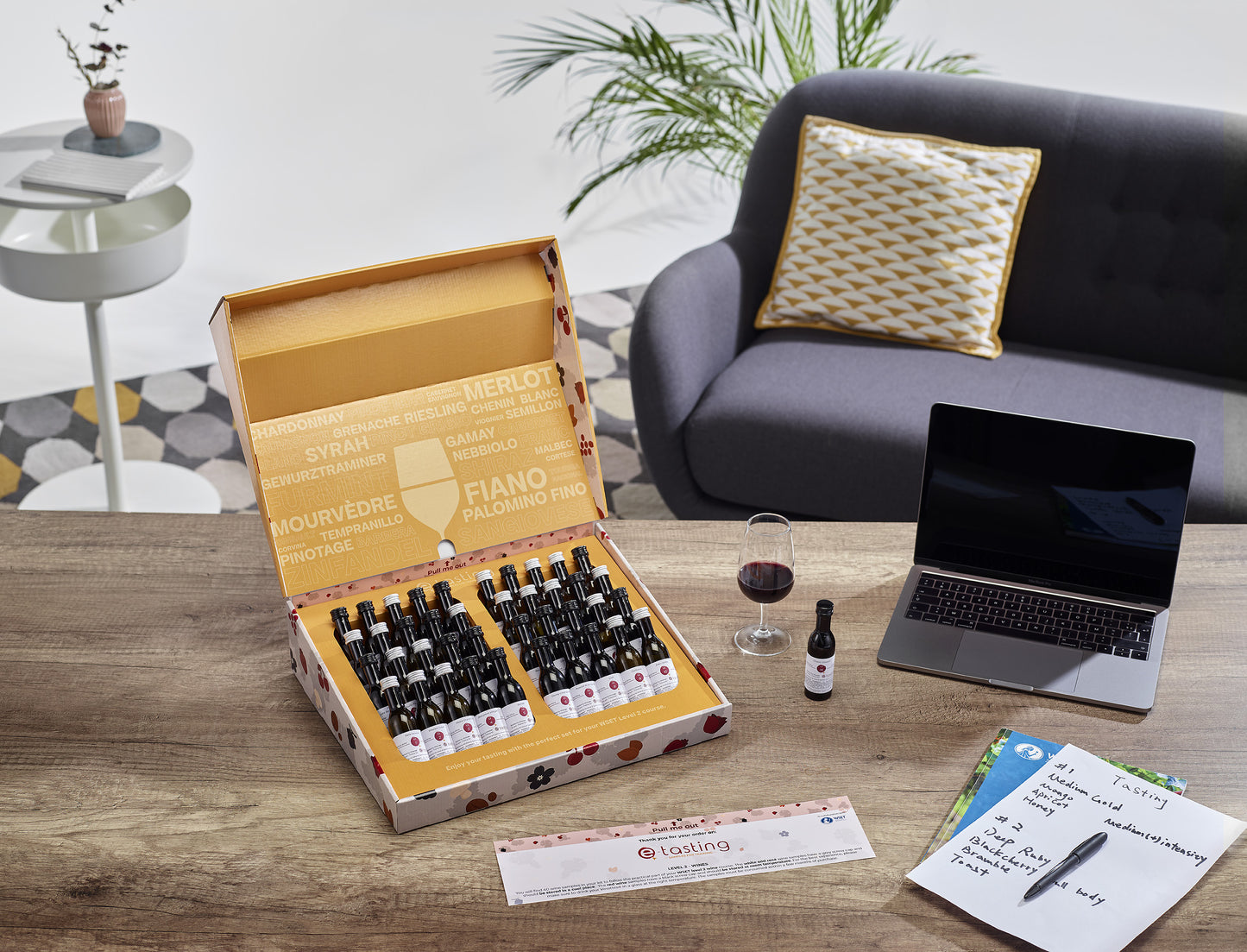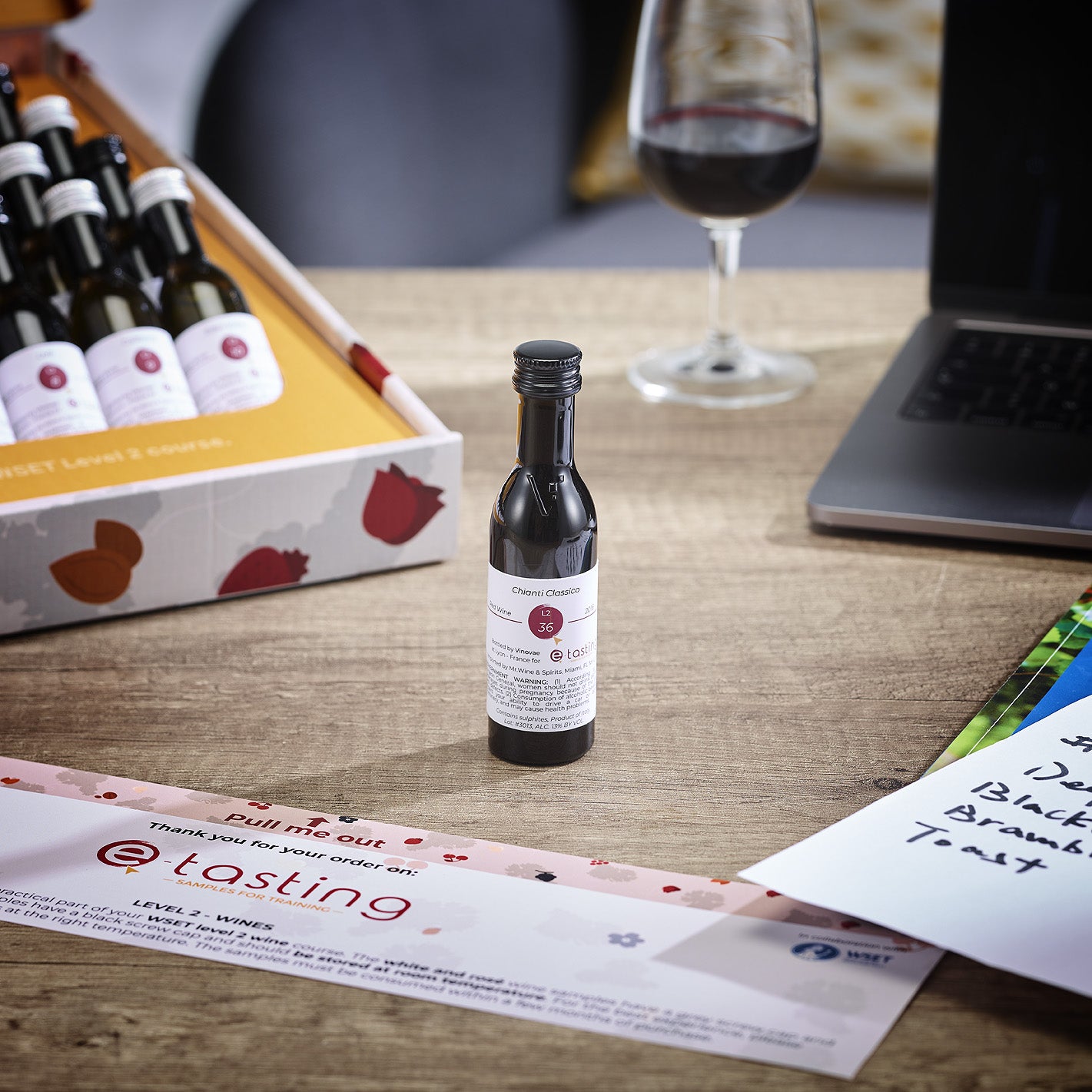 Please find more information here
View more details

You will find 40 wine samples in your WSET LEVEL-2 tasting kit:

SESSION 1

1. Pinot Grigio

2. Essence du Cap

3. Gewurztraminer Alsace Grand Cru

4. Beaujolais Villages

5. Barolo

SESSION 2

6. Gevrey-Chambertin

7. Pinot Noir (New World region)

8. Red Zinfandel

SESSION 3

9. White Zinfandel

10. Dry Australian Riesling

11. German Spätlese Riesling

12. Vouvray

13. Tokaji

SESSION 4

14. Chablis Premier Cru

15. Pouilly-Fuissé

16. Chardonnay (New World)

17. Sancerre or Pouilly-Fumé

18. Marlborough Sauvignon Blanc

19. Viognier

SESSION 5

20. Merlot (IGP or high-volume brand)

21. Saint-Emilion Grand Cru

22. Haut-Médoc Cru Classé

23. Cabernet Sauvignon (New World region)

24. Northern Rhône Syrah

25. Barossa Valley Shiraz

SESSION 6

26. Côtes du Rhône

27. Châteauneuf-du-Pape

28. Navarra

29. Rioja Reserva

30. Malbec - Reserve

31. South African Pinotage

SESSION 7

32. Gavi or Soave or Verdicchio

33. Salento

34. Barbera d'Asti

35. Valpolicella Classico

36. Chianti Classico Riserva

37. Sauternes

SESSION 8

38. Fino

39. Porto LBV

BONUS

40. A fortified win
About tasting notes

Your tasting notes will be sent to you as a PDF document attached to your order confirmation email. The note is written by a WSET Approved Program Provider and we will keep it updated to ensure that the tasting note you receive is professional and matches your samples !
Care information

The white and rosé wine samples have a grey screw cap and should be stored in a cool place.
The red wine samples have a black screw cap and should be stored at room temperature.

For the best experience, please make sure to drink your Vinottes® in a glass at the right temperature. The samples have to be consumed within a few months after purchase.